Do you struggle with mlm lead generation? Meaning, having enough people to talk to in order to generate enough sales within your team to make money.
This is the #1 problem I see that permeates this great industry. I've walked in your shoes before. You have MAYBE a couple hours a night, if you're lucky, to work your mlm business. The problem is, you're suppose to work on yourself, generate leads to talk to and then discover what to say to them.
Talk about hardness and then, you need to go to conference and become a master of the products. That is, if you really want to win in this business. A lot people people as me, how to get more leads for network marketing and my answer is always the same…
Listen up, because in this blog post, I will divulge my entire customized system for you and in fact, this recorded webinar below will give you an in-depth look at mlm lead generation and how to create your own recruiting system that works every time!
MLM Lead Generation | Why This System Came About
I've been in this great industry of network marketing for 12 years now and the first 7 were horrible. 9 companies in a matter of 7 years almost kicked me out of the business completely.
As I looked back on my past failures, I couldn't help but to realize that if I had only had more mlm leads to call, I think it would have been a different story.
Most people NEVER stick around that long. The vast majority of people would have been out after year 1 and yet I stuck around. This simply tells me that I need to help other with a mlm lead generation system so they never have this issue.
They never go through the pain and torture that I put myself through. I don't want you to have to endure those messy situations. I already know that you don't want to go after your warm market or they're simply burned out.
Seriously, if you think mlm lead generation is about going after your warm market, you've got another thing coming. That isn't how you generate business. That's not how you should look at your business and if you are, you are probably gonna have big problems.
Generating network marketing leads is the answer. People that actually have expressed in doing business with you or someone because they have a pain in their life. They are already looking for you, instead of the other way around. This is where recruiting for your mlm business becomes very fun!
How To Get Good Leads For Network Marketing

This is where you might not like me much anymore and I'm okay with that because it's the truth. We've certainly made a lot of money from MLSP or My Lead System Pro ran by Brian Finale and the gang.
This isn't a system that will give you mlm leads that are good for your network marketing business. MLSP or any other "system" out there is about getting you to promote them. Not find network marketers for your own business. Think about it for a second, you're sending information about recruiting other network marketers.
Does that lend itself to getting good quality mlm leads? Not in the slightest. Don't fall into this trap if you want to build your mlm business. If you want to build MLSP, then cool. Go rock it out because they are good that way.
Now that we've got those systems out of the way, let's turn our attention to mlm lead generation for you mlm business that actually works.
Where To Find Quality MLM Leads Online
Now, I just talked about 17 ways to generate leads online a couple days ago. I suggest you check it out here but you've got to understand something key.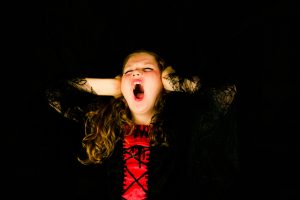 You want to insert yourself into a place where people go when they're unhappy in life. You simply want to be the person they turn to when that happens.
That place is Craigslist or other advertising networks. Why? Pretty simple, they are not going to just go quit their job and certainly don't want their employer to find out.
But, they want to make money on the side because of what ever reason. What an amazing mlm lead to have in your hands, right? The person who is unhappy about life and wants more.
If Craigslist is the place they go, I want to be in front of them. If you can do this successfully, you've all the sudden perfected mlm lead generation. You've got people that are unhappy, answering your ad and now you get to talk with them about your mlm business.
Does it get better than that? Oh, yes it does! Think about if you had a follow up sequence that followed up with them (your perfect prospect) for 30 days straight.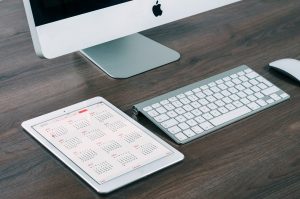 Oh yeah, a systematic approach actually had them book on your calendar as well. Well, that's exactly what I displayed in this webinar just last night (as I write this). Go register to see the recording!
Why A MLM Lead Generation System Is Critical
My mission on this planet is to give you what really matters to win in network marketing & life. I'm not here to make you feel good. I'm here to give you the goods to win.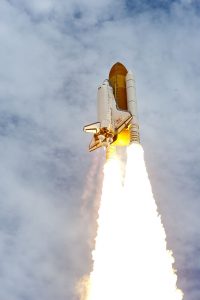 I hope you understand and respect that. I'll finish this post much the same way as I started it. You're busy. Can you imagine what your business would look like if you had leads booking on your calendar day in and day out. What if it was all automatic?
All the sudden, you've turned your life into a magical paradise and only need to worry about how to talk to people because your mlm leads online are taken care of. How stress free would that be?
How good could you get at recruiting? Come watch this recorded webinar to see my entire system in detail. I think it will be perfect for you and will allow you to see exactly what I do.
Terry Jay Gremaux – +1.406.366.9280