LinkedIn MLM Scripts For Local MLM Leads. Yes, you'll find them here. As you probably know, LinkedIn for network marketing is my favorite way to recruit new reps for my network marketing company. There are so many reasons why.
This LinkedIn MLM Scripts blog post will share with you 3 main things.
Why LinkedIn for network marketing is your best option
My favorite & best LinkedIn MLM Scripts I currently use
I'll touch on what to say to bring them into your business
Undoubtedly, what you and every other network marketer on the planet wants is amazing, professional leads. You want people to come in your organization that rock it to make duplication easy for you. LinkedIn for network marketing has been the absolute best place for me over the last 16 years.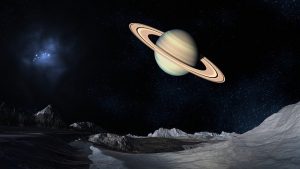 And it's true, we all want kick-ass LinkedIn MLM scripts that ensure our network marketing success! We want to know how to talk to network marketing professionals, what to say to grab our prospects' attention and pitch them our opportunity professionally.

We all want some holy grail magical LinkedIn MLM scripts that will not only close them into our business every single time but will also create huge network marketing success! I want to talk about the real stuff that works.

It isn't magic though. I am going to do my absolute best in this blog post to teach you what to say when using LinkedIn for network marketing to get local MLM leads for your business. It's the very best way!

Why Use LinkedIn For Network Marketing & Recruiting Local MLM Leads?
You must be wondering, why is Terry talking only about LinkedIn MLM scripts? Why not Facebook, Twitter or any other platform? Well, LinkedIn for network marketing is by far my most favorite way to recruit new reps into my team. More importantly, it's easy to search for anyone I would like.

LinkedIn for network marketing is like cheating. If you were fishing in a pond, the pond of LinkedIn users are just way bigger fish.
If you wanted to catch a bigger fish, you would normally just fish in that bigger pond. Thats why Linkedin for network marketing is where you want to be.
I love the image above that explains just a few reasons why LinkedIn for network marketing is so dang powerful! People on LinkedIn make a $100,000 a year on average. This means you'll no longer get the stupid objections regarding money and having to invest.

LinkedIn is where professionals live. Professionals are connected & influential. This means when you sponsor someone from LinkedIn, they are highly likely to have a connected network to share your opportunity with. When this happens & is combined with my LinkedIn MLM Scripts, you will make a lot of money!
LinkedIn is so incredibly searchable. This is so exciting because if you want to create local MLM Leads, you sure can! If you have a new country opening up, you can certainly create & search for new folks in that city. The video below shares with you how simple it is to use searchable aspect called LinkedIn advanced search to find your prospect.
LinkedIn allows you to cut right to the chase and bypass all the drama. MLM prospects & professionals are on Linkedin to refer business and do business. That is why they use social media. Get used to having fun on LinkedIn for network marketing and having a blast using my LinkedIn MLM Scripts.

LinkedIn is the most suitable platform to become a network marketing success & recruit high level professionals into your business. LinkedIn was designed to be a place for people to network and to find jobs. Now, you can use LinkedIn for network marketing & my LinkedIn MLM scripts to easily recruit them into your business.

Find Anyone With LinkedIn Advanced Search
I literally mean anyone. You can find anyone using LinkedIn Advanced Search. This is one of the main things that I love about LinkedIn for network marketing.
In this section, I want to go down the kinds of people you will be able to find using LinkedIn Advanced Search. I'll even talk about a few "tricks" to find your exact target market.
Professionals from all kinds of occupations and careers can be found using LinkedIn advanced search. A few examples are network marketing professionals of all types, receptionists, salespersons, doctors, digital marketers, lawyers, they all use LinkedIn as their primary source of marketing & communication.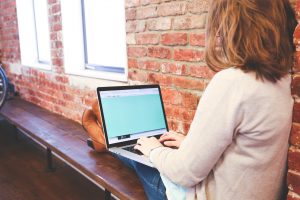 Most big companies require their employees to have a LinkedIn profile. For us network marketers, this is perfect.
It makes sense too because LinkedIn is the number one place to network with other professionals, build relationships and people finder. In fact, LinkedIn advanced search was originally designed to find other people to be employed or find a job.

Typically, professionals don't really use Facebook, Instagram or other networks. If they do, they keep it very private. It's something that only their family members get access to.

LinkedIn is where they showcase their accomplishments, their skills, their degrees, and their testimonials so they can connect with people they want to be in business with. At the end of the day, professionals are in business & life to maintain an every growing rolodex. LinkedIn advanced search is what they use to connect to new folks on a regular basis.
We already have determined that LinkedIn for network marketing is the name of the game, right? Then LinkedIn advanced search is how you will find them on an ongoing basis. They are out there waiting for you to message them.
The really cool thing about LinkedIn advanced search is, we can search for professionals all around the world in any semi-sized city you can think of. This is a really cool feature when launching a new country inside your company or you have a convention coming up inside of a certain city.
For example, if I want to connect with real estate professionals, I can just enter "realtor" into the LinkedIn advanced search box and it would show me all the real estate professionals in my local area. I can then enter any location around the world are start using the LinkedIn recruiting scripts down below to start connecting.

All in all, LinkedIn for network marketing is my go-to platform for huge networking marketing success. Finding your target market on LinkedIn is easy & LinkedIn advanced search makes it easy for us to find them.

But… What do you say when you find them? That's the real question. That's where my LinkedIn MLM scripts come handy. I've created ever LinkedIn recruiting script that I use currently and will consistently be adding scripts as the arise. Enjoy & share with your team!

Which LinkedIn Recruiting Scripts Work Best For Local MLM Leads?
My goal of this LinkedIn MLM scripts blog post is to give you every LinkedIn recruiting script that may possibly ever come up. I totally mean that. From the initial reach out to the objection to "what do you want to talk about".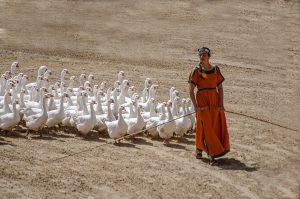 I will even have a LinkedIn recruiting script to take care of how to follow up when using LinkedIn for network marketing. I will even talk about what to say to folks that won't get on the phone & I'll have a LinkedIn recruiting script to take care of those who pitch you with their business.
Now before we get into all the LinkedIn recruiting scripts that serve me in my business, I want to tell you about my mentality on the phone. If you don't understand my energy, my LinkedIn recruiting scripts will never help you anyways. First of all, I make a friend. A local business friend.
It's very important to understand my LinkedIn for network marketing mentality before I ever enter the land of LinkedIn recruiting scripts. They all work incredibly well but if you don't understand how the mentality and energy works, you'll just be another casualty in the mlm graveyard. Instead, let's follow a mentality that keeps your integrity, professionalism & sets you apart. Follow the video on my LinkedIn for network marketing mentality below.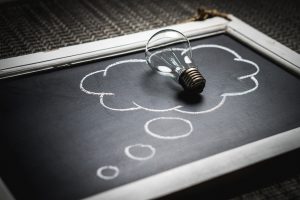 This long line of LinkedIn Recruiting Scripts will be ever growing as I run into new objections, problems & develop new solutions in LinkedIn for network marketing. This LinkedIn MLM Scripts blog post will keep going & going & going. For the most part, these LinkedIn recruiting scripts will be in order as well.
LinkedIn Recruiting Script #1 – Current LinkedIn Connections
Now to give you a little background, this is the step-by-step I give my current team. Now, if I could make everyone do this, I would. This is how you use LinkedIn for network marketing the right way to crush it completely.
Feel free to share this image on Pinterest & save it for your team to use as well.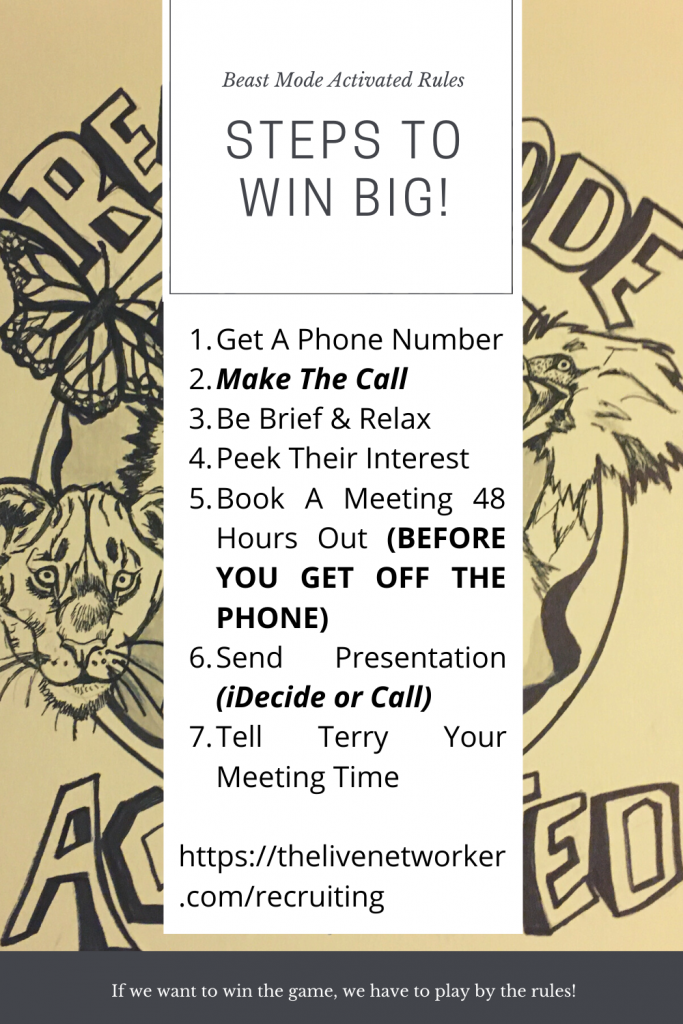 I look at my current LinkedIn connections as my ongoing rolodex of professional relationships being built. I hope you truly understand they are people and you are here to create relationships with them.
This LinkedIn recruiting script takes place at least every 3 – 5 months depending on how many LinkedIn connections I currently have. For me personally, I have 23k LinkedIn connections. It is literally impossible to get through them every 3 months so for me, I go back through my connections every 6 to 9 months.
This LinkedIn recruiting script goes like this.
Hey First Name,

First of all, thank you so much for being a connection of mine here on LinkedIn. I truly appreciate that.

It's been awhile since we spoke & the truth is, maybe we never did. I would love the opportunity to have a short connection call to see how we can possibly help each other.

Are you open to a mutually beneficial call? It'll only last about 10 minutes & I would love to hear what you're currently up to.

Cheers,

Terry Jay Gremaux +1.406.366.9280

My LinkedIn recruiting script for my current LinkedIn connections
You seem. My LinkedIn recruiting mentality is to grow relationships. I go into each call with the same feeling. I have a childish excitement for the connection, not for the pitch, what to say or the sale.
You have to remember this and get used to doing it. If you don't, you'll never make LinkedIn for network marketing work for you. This has the possibility to change everything about your network marketing business. I highly encourage you to follow precisely.
Now, on to our initial message when someone send us an LinkedIn invitation. If you ever want to test the success of your Linkedin marketing, simply see how many invitations you are getting.
If you are not getting at least 3 to 4 invitations a day, you are probably doing something wrong after you get into the swing of things.
The LinkedIn Recruiting Scripts Calendar Option
Before we head into the next LinkedIn recruiting script, I get asked this question from time to time. Should I use a calendar in my LinkedIn for network marketing strategy.
Let me tell you what I mean. When we ask someone to jump on the phone using my LinkedIn recruiting scripts and they say yes, we have 2 options. We can then ask them for their number or we can send them a booking system that is free.
For example, if you want to book a connect call with me, just head on over here — https://calendly.com/thelivenetworker/connection
As long as you decide to keep your calendar clean & schedule your appointments on your calendar, you'll be good. I always tell everyone the same thing when it comes to whether they should use a calendar or not in tandem with these LinkedIn recruiting scripts.
You will save several hours of time each week using a calendar system. You will also need to take a bit more responsibility of your daily activities & tasks as you should anyways, to keep your calendar true to you. Also, there will be more follow up involved as well.
Therefore, all LinkedIn recruiting scripts from now on will take into consideration this very important step.
LinkedIn Recruiting Scripts #2 – 1st Message To LinkedIn Invitations
Yes, if you are doing things correctly, LinkedIn invitations will be rolling in. Of course, you'll need to know exactly what to say & yes, I have a LinkedIn recruiting script for that.
Before I get the that, understand that if you're not getting LinkedIn invitations then you are not doing something right in the LinkedIn for network marketing process that I teach.
With that being said, let me share my exact LinkedIn recruiting script that I use with initial connection on LinkedIn. A great daily routine is check for LinkedIn invitations every day and then send them this LinkedIn recruiting script.
First Name,

Thanks so much for reaching out to me. I truly appreciate it!

I love to truly actually connect with all my LinkedIn connections. This way I know how to refer & connect YOU with the right people in my network.

Are you open to a mutually beneficial call?

If so, I've made it super easy… Just book a session on my calendar here — https://calendly.com/thelivenetworker/connection

Looking forward to hearing your story.

Terry Jay Gremaux – +1.406.366.9280

Use This LinkedIn recruiting script for new connections on LinkedIn.
You should have a good 10% – 20% of people that will book on your calendar. This Linkedin recruiting script will create leads from the get go. Then you can do your work on the phone. More on this later in this blog post.
LinkedIn Recruiting Scripts #3 – They Say Yes

Just hang tight. It's going to be okay. A lot of times people get out of control and start doing crazy stuff. This is why I have to put a LinkedIn recruiting script together for this one. It's that big of a deal.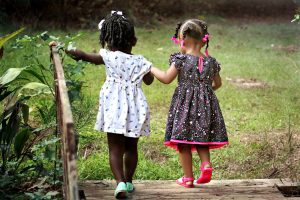 Understand, this is a testing ground for you. The person on the other side is just waiting for you to falter. The professional is wondering is you'll stay level headed or if you'll go off like a bad out of hell. The amateurs in network marketing get really excited when this happens. Well, quite frankly, they get all excited whenever any kind of yes happens.
When you treat victory & defeat the same, you know you have conquered life.

John Wooden
With that being said, here is that LinkedIn recruiting script when those amazing professionals tell you YES!
Sounds fantastic!

I'm really looking forward to hearing your story & networking with you. If you haven't booked an appointment at the link above, please do so.

Talk soon,

Your Name

The LinkedIn recruiting scripts for when they say YES!
As you can see, I keep it very simple. LinkedIn recruiting scripts to me are a means to get amazing people on the phone with me. They are a tool in building the greater house of my company & business.

LinkedIn MLM Scripts – The Objections You'll Receive
Of course, you'll run into all kinds of objections to a call or conversation even on LinkedIn. This is why I wanted to give you some LinkedIn recruiting Scripts as well for the objections you'll receive. I surely didn't want you to get lost.

The 1st objection you will get is from the analytical person that just can't see having a conversation, just cause. They don't understand networking or maybe they are just testing you.

None the less, understand that you should just hold firm. You'll get something like, "What are we going to talk about?" Or, "You can read about me in my profile?"

The LinkedIn recruiting script that explain this is here.
I totally understand FIRST NAME. I just know that networking is a such an amazing tool for all of us in business and in life.

I just want to get to know you a tad so I know how I can help you out with my connections and networking that I do.

Would you be willing to give me 10 minutes of your time?

Thanks in advance,

Terry Jay Gremaux

This is one of those LinkedIn Recruiting Scripts that you will see over and over again.
Remember, your mentality is huge. Your childish love for connecting with them is what they will feed off of. You'll connect with some of the most amazing people in the world!

If there is an inch of selling in your energy, they will sense it. This is about falling in love with the connection, not the energy of a used car salesman. If this doesn't work for you I promise you that is the probem.

What If They Say NO
Yes, this will happen. I have to have a LinkedIn recruiting script for you when they say no because it will happen. Remember, all these professionals are playing the same game you are. It's called life.
You see, they have lives. Sometime they are busy. Sometimes they have deaths in the family. By now, you know that I'm coaching & training you from afar to become ta professional network marketer, right?
Professionals use LinkedIn MLM Scripts to play the long game. What is the long game with LinkedIn for network marketing?
The long game means you understand that you are building relationships. This means, it isn't about the sale or even the conversation that day. It's about building that relationship down the road. Don't put pressure on them to have a conversation. Deliver LOVE. That is what this LinkedIn recruiting script is all about.
LinkedIn recruiting scripts welcomes the one who says no.
First Name,

I totally understand. I hope everything is okay on your side. Be well & I'll be in contact down the road.

Take care,

Terry Jay Gremaux +1.406.366.9280

Don't worry when someone says no. You are playing the long game.

LinkedIn MLM Scripts: Getting Started With LinkedIn For Network Marketing
What do we do when we get a new person started in our business using LinkedIn for network marketing? Oh yeah, we'd better have a script for that!
I sincerely hope you enjoyed this blog post about LinkedIn MLM scripts which create huge network marketing success. Just use these scripts on LinkedIn from now on. If you do so, you will hav success.

If you found this post to be useful and enjoyed reading it, share it with your friends.
Terry J Gremaux – +1.406.366.9280