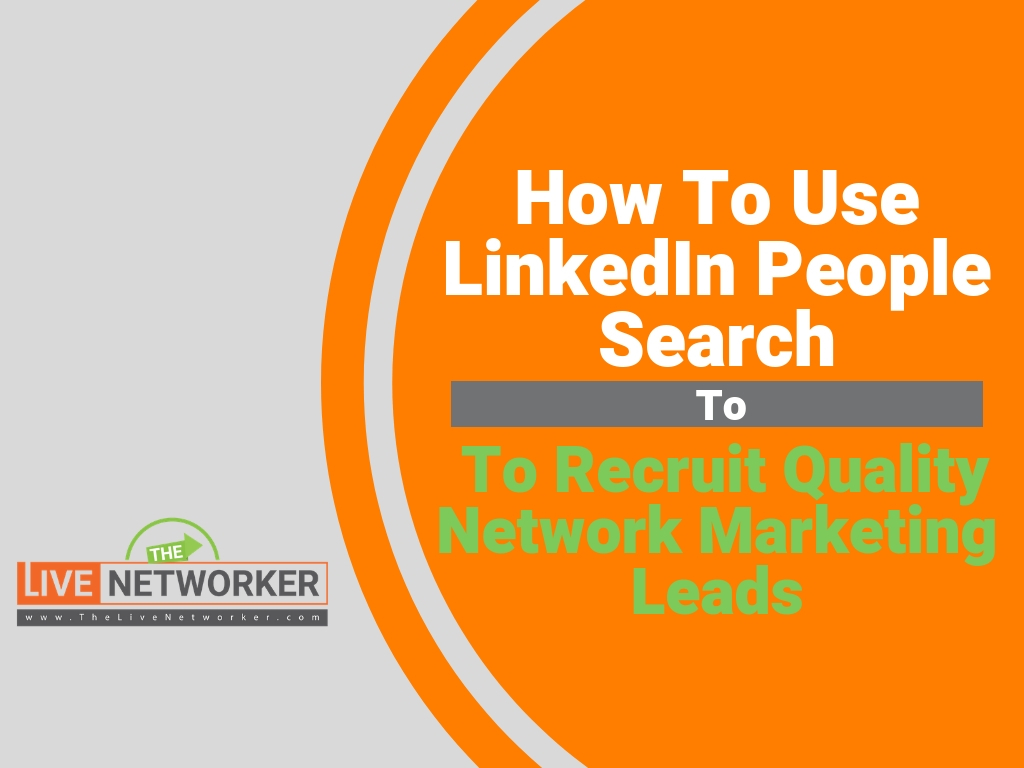 LinkedIn people search can be your ticket to success in your mlm business? Are you looking for quality network marketing leads?



It can be a wearisome process but I'll teach you today exactly where to find them. The ultimate tool for recruiting perfect network marketing leads is the LinkedIn people search tool.



This blog is going to help you to recruit quality network marketing leads. And it will teach you how to utilize the very powerful LinkedIn people search.



This feature on LinkedIn is a lifesaver, but it has to be used correctly. Otherwise, you can end up in an even greater mess than when you began.



But you mustn't worry. I will help you figure out how to use this feature in the best possible way.



The Live Networker will serve you until you're absolutely nailing recruitment of network marketing leads.



First of all, let me sum up the three important things I'm about to give you insights on:


How to go after a specific target market

And best of all, I'm going to use pictures/videos! Isn't that the fastest way to consume information? Time is of the essence!



I'm sure you know that LinkedIn People Search is one of the best ways to gather network marketing leads. So in this blog post, I will tell you how to use the LinkedIn people search in order to secure good quality network marketing leads.



I will teach you exactly how to create a clever marketing strategy. And I will help you grow your business with the right people — hassle free! Are you excited yet?



Learning how to recruit the ideal network marketing leads will help you save time. You won't be caught up in appointments with people you don't actually want to hire.



You won't have to repeatedly glance at the clock because you're so worried time is slipping by. Instead, you will have to sift through only a slim list of people who actually possess all the qualities you desire.



And you'll have ample time on your hands to do so.



Your life and business will be a lot more collected and organized this way. You will be efficient, surrounded by a great team and absolutely stress-free. It's a win-win! Let's begin.



Before LinkedIn People Search Begins
It's crucial to understand the importance of a great team. A great team is reliable, efficient and gets along with you.



It is the core structure of prosperity in your business. Long before we start the process of the LinkedIn people search, we need to learn how to create the network marketing strategies.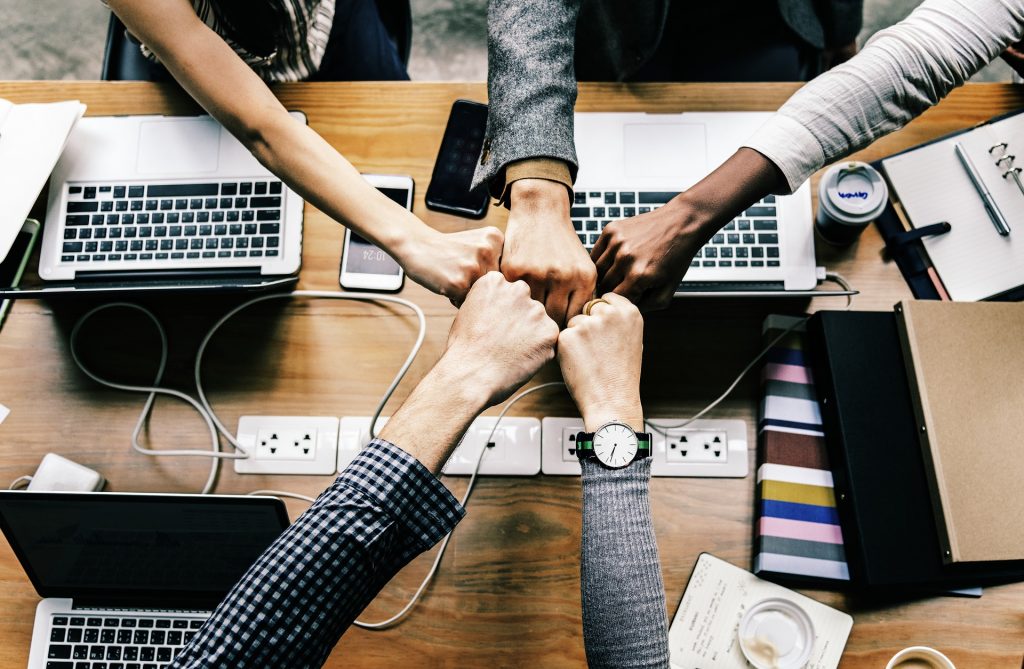 It's very typical for marketers to target everyone. They will go for everyone from stay-at-home moms to amateurs debutantes in the business landscape.



The problem with this is that this way, you end up with a long list of unwanted people that are not connected to you at all.



In the end, you don't want to recruit any of these people. It's important to try to recruit network marketing leads that have plenty of qualities in common. Instead, you should be able to compile a list of connections from the LinkedIn people search that actually serves you.



These connections should possess all the right qualities for your business, and should be people you'd actually want to work with on a day to day basis. Don't compromise the integrity of your business for a loosely compiled list of network marketing leads.



It's been done before, and I can tell you that it's not a good idea. You should only hire people who are ideal for you. Prioritize having a great team.



Strategy Questions You Should Ask Yourself
The first thing to do, therefore, is to develop a strategy to find the perfect person for your business. You have to strategize before you actually go into the LinkedIn people search.



There is a simple way to go about this. There are only four very simple questions you need to answer.



These questions will help you create an effective strategy, and you will end up with the perfect network marketing lead. Do you want to know what those questions are? Here you go:


Where do you want to build a team?
What countries are opening up inside of your company?
Would you like to interact with people face to face, over the phone or with apps like Zoom?

Who is your specific target market?

Once you have answered these questions, you can now proceed to the LinkedIn people search. But please — please — do not go to LinkedIn people search before you have spent an ample amount of time figuring out what exactly it is that you're looking for.



You must have a solid idea of your ideal target market.



You should be fully aware of what kind of people it is that you're looking for, and also what kind of leads you want to avoid In short, do not haphazardly form connections with people on LinkedIn. I cannot stress this enough. Strategize first.



Log On to LinkedIn to Do a People Search
Select Location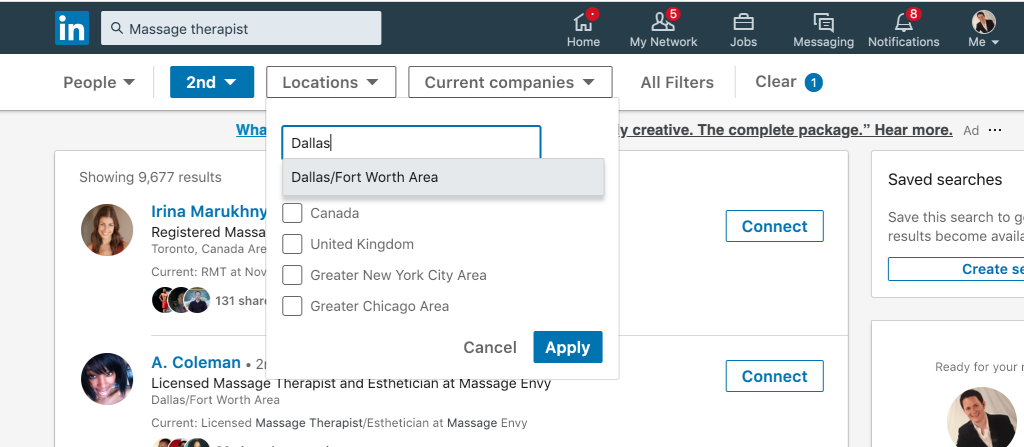 Start Connecting
By now, most of you understand how to conduct the LinkedIn people search in an efficient way. But you still have one nagging question: what exactly are you supposed to say?



How do you respond to connections who give a positive reply to your interactions? What do you do once you've taken the initiative?



Does it seem all dark and gloomy? Don't worry, I'll help you through this too. Some time ago, I wrote a blog post called LinkedIn MLM Scripts.



Inside this blog, I have written for you precise scripts to use for your recruits. Honestly! You can simply copy paste these scripts during your LinkedIn people search and I guarantee that you will recruit your ideal network marketing leads.



And the best part? You can get all this crucial information for absolutely FREE.



I hope you enjoyed this blog post about LinkedIn people search! Please do me a favor and USE it for network marketing leads! God Bless!

Terry J Gremaux – +1.406.366.9280